Best Free AU Plugins for Logic Pro: Part II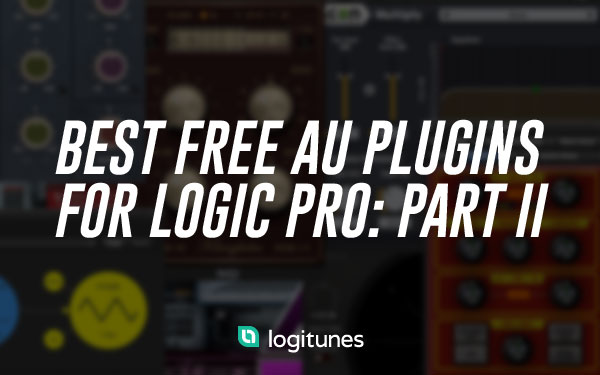 Here we are, back with round II of our free AU plugins review. This time we will concentrate on two bundles and a few other creative-oriented effects.
Ping pong diplomacy
No worries, we are not going to write an essay on Sino-American relationship in the 70′s here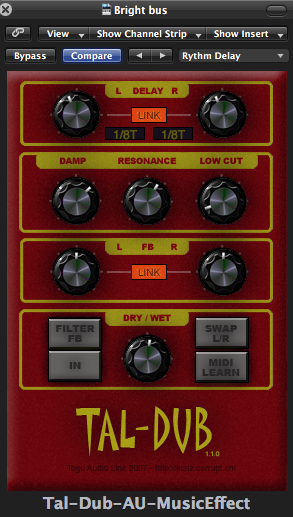 TAL-Dub is described as a vintage style delay effect, meaning that its purpose is to emulate the behaviour of tape delay units such as Binson Echorec, Roland Space Echo and the like. If you are looking for a hi-fi sounding, " neutral " delay effect, look elsewhere: TAL-Dub is great for adding character to your tracks, by adding some grit with resonating and never ending delays.
The Melda Production bundle
Melda Production is presenting us with an amazing value for ( no ) money.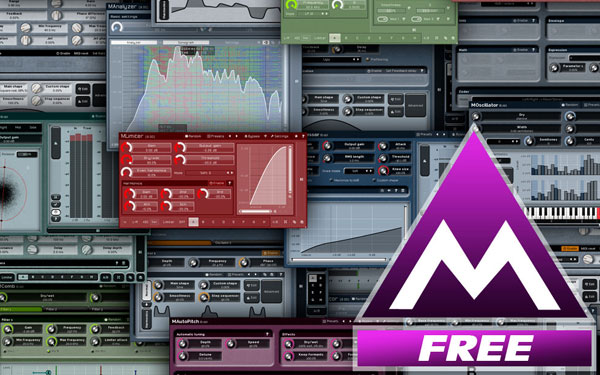 MfreeEffectsBundle can be downloaded from here and contains the following:
MAnalyzer – an advanced spectral analyzer with sonogram capabilities
MAutopan – auto panner with adjustable shape oscillator design which can be synchronised to host
MAutoPitch – a pitch correction plugin, to be used on monophonic sources and vocals. It adds formant shifting and stereo expansion
MComb – multi-comb filter plugin with two modulators, which turn it into a signal processor that can react to LFO's, MIDI data or audio input level
MEqualizer – a 6-band equalizer. With 7 filter types for each band, tube saturation, and harmonics
MFlanger – flanger with variable oscillator shape and integrated tube saturation
MLimiter – a limiter which emulates the behaviour of tube saturation
MLoudnessAnalyzer is an EBU R128 and ITU-R BS 1770-1 compliant loudness meter. It also has a peak meter, momentary, short-term and integrated loudness. It can be extremely helpful, for example, in post production and in all those situation where a precise measurement is need before submitting audio files for broadcast
MNotepad – a simple text editor, which won't perform any audio processing. You can use it to store comments, lyrics or just any text
MRecorder is a utility tool which records the plugin's input into a WAV file
MRingModulator – a ring-modulation plugin with two oscillators and advanced control over phase difference and shape
MUtility – a set of utilities within just one plugin window, and a very impressive tool: volume, pan, phase inversion, stereo swapping, delay, RMS and envelope, mathematical functions, mono-stereo encoder-decoder and more
The whole bundle includes far too many modules in order to be described in detail in just one artcle, so here are the remaining plugins, which you might want to check out for yourself: MTuner, MstereoExpander, MstereoScope, Mvibrato, MwaveShaper, MbandPass, Mcompressor, Mtremolo, MfreqShifter, MNoiseGenerator, Mphaser, Mratio, MOscillator.
IVGI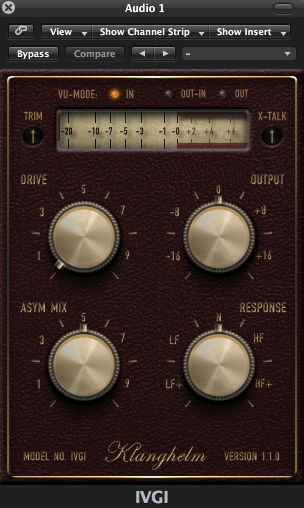 Like Saturation Knob, which we have already reviewed in one of our previous post, IVGI is a saturation and distortion plugin. Its settings give a more advanced control when compared to its Soft Tube equivalent, such as the ASYM MIX knob, which modifies the symmetry of the incoming signal, according to the producer's words " without affecting the harmonic content much ". It must be said though, that despite a larger choice of options, our test showed a less gradual responsiveness when compared to the Saturation Knob. Having them both will certainly give you a wider palette to choose from.
EQ1A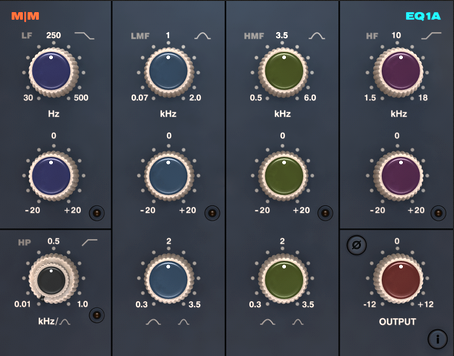 EQ1A is designed to emulate analogue-style eq and sports, among the usual parametric features, a high pass filter with variable Q. It's said to be very CPU-efficient and our test proved it. Not a surgical eq: the EQ1A is more suited for broad strokes.
Stereo Tool v3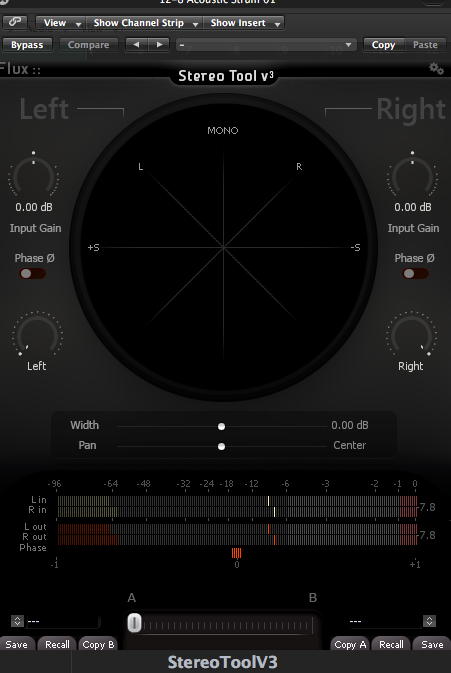 Stereo Tool v3 is yet another free plugin by Flux, as is BitterSweet (more info), which we reviewed in our previous post, here. It's a very advanced and professional tools which can be used, for example, to solve phase issues or improving mono compatibility, extremely important when creating music for clubs or to be played on mono devices such as tablets or smart phones.
Acon Digital Multiply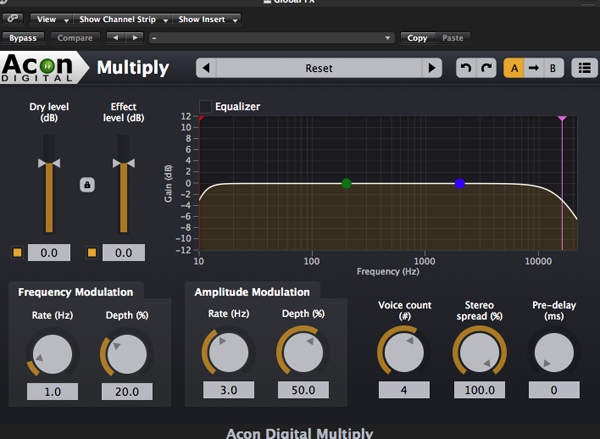 Multiply is chorus effect which adds a phase randomizing filter to avoid comb filtering. to widen the spatial image or to create special effects for sound design. Multiply can simulate up to 6 additional voices and both the pitch and the loudness of the voices can be modulated. It has an equalizer with low cut, low shelf, high shelf and high cut filters and a predelay effect.
Glitchmachines Hysteresis
Hysteresis is an effect processor aimed at the creation of glitchy sounds, especially suited for electronic and experimental music. Glitchmachines themselves describe it as a " ping pong delay with a corrupted feedback path ". Describing the results which you can achieve with it would be impossible and you'll have to check it out for yourself. Probably one of the most " creative " plugins of the whole lot, Hysteresis comes with a load of presets and a very neat, flat-looking gui. A great explanation of its possible uses and functionalities can be found here.
Sinevib Atom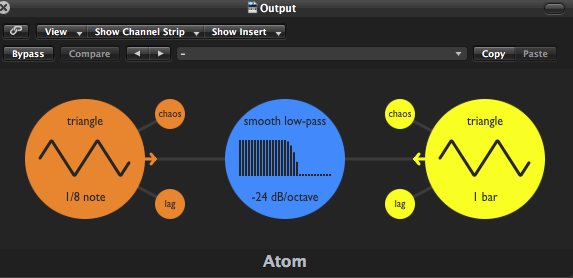 Last but not least, Sinevib Atom. One of the best user interfaces of the lot and one of the most creative plugins as well: it is basically a filter with tempo-synced modulation. Each one of its five resonant filters, with 12/24/48 dB/octave slope settings. Its two modulators allow users to choose from multiple waveforms at rates from 1/128 note to 16 bars.